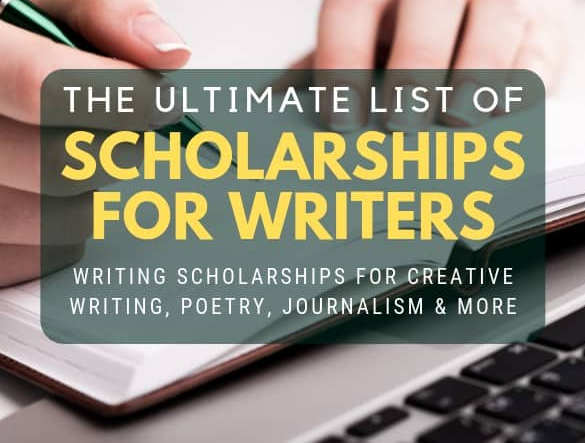 Creative writing scholarships are among the most interesting types of scholarships found on this site. This is not due to their scholarship payout. It isn't even due to their relatively low competition. It is due to the fact that they allow writers free reign. You are allowed to express yourself in a way that traditional scholarship essays don't allow you to do. This is especially important when you consider that most of the applicants for creative writing scholarships are high school seniors who still have a lot of creative juices flowing. In fact, in recent times we are seeing more and more high school seniors hit it big with novels. One prime example of this is the high school student who wrote the best selling book Eragon while still in high school. Now, while you might not be on that kind of a level yet you can certainly put your skills to use and obtain a creative writing scholarship.
Scholarships For Creative Writing
The good news for you creative writers out there is that there are quite a few acceptable scholarships out there. Usually, when we write a page like this we are lucky to find two or three good scholarships to include and recommend to our visitors. However, we had absolutely no problem finding creative writing scholarships and here is the thing that makes them so attractive to us. Now-a-days, most people are lazy. Yes, it is sad but true. People don't typically like applying for scholarships in which they have to write a full fledged essay. Creative writing scholarships make you do that among other things. As a result, your competition is narrower. Now, that is not to say that creative writing awards are a cakewalk because they most certainly are not. We are just saying you have a real shot at winning one.
College Scholarships
Lycoming College– This is a pretty interesting scholarship due to the fact that the page we provided a link to not only includes a link to creative writing scholarships but about 20 others as well. All the scholarships are for Lycoming College which is located in Washington. The creative writing scholarship is worth up to $3,000 and you have to be majoring in creative writing.
Lousiville Scholarships– Creative writing scholarships are open to both graduates and undergraduates. Your essay will be judged and a decision will be made on who the winner of the scholarship will be.