Education is one of the most popular majors that students tend to gravitate towards when they are in college. Luckily, colleges and secondary programs have seen this recent surge in students who want to be teachers and are creating scholarships for them to apply for. However, the problem that many student teachers are running into is that after they graduate from college, they have trouble paying off their student loans because a teacher's salary isn't like that of a doctor. This only drives home that student loans are not the answer if you want to major in education and become a teacher. So, what is the answer? Consult our advice below.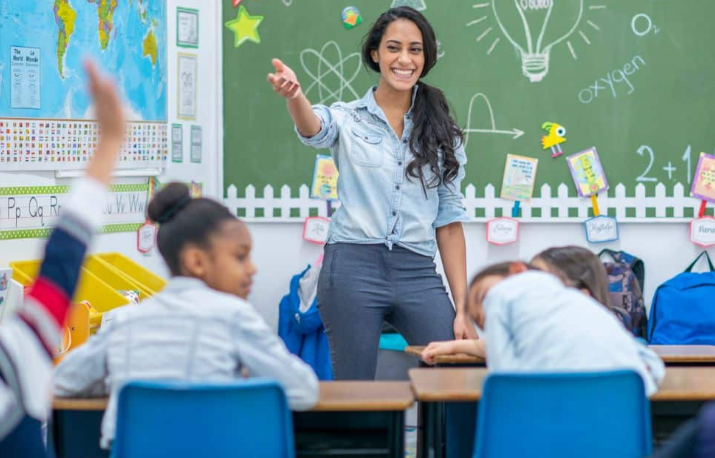 Scholarships For Future Teachers
If you plan on becoming a teacher, we have some good news. Multiple programs and colleges are giving out scholarships to attract more students to the profession. You need to take advantage of these opportunities. Now, the thing to keep in mind is that you don't have to be an extraordinary scholar with a perfect GPA to get a scholarship. Sure, there are scholarships out there that only look at academic merit, but plenty of scholarships reward the average college student. We will be focusing on those scholarships throughout this page. We feel these will be easier for you to obtain, and not everyone has that perfect GPA.
Places To Find Teaching Scholarships
Believe it or not, many people have trouble finding a teaching scholarship because they need help finding where to look. The good news is that there are tons of teaching scholarships out there. The better information is that we know exactly where you can get them. Look at the list below to learn where you can go looking for teacher scholarships.
Search Online For Teacher Scholarships
Ask Your College About Them. You May Be Surprised To Learn They Have One
Search For Scholarship Opportunities From Major Corporations
Local Businesses Sometimes Reward Students Who Want To Become Teachers
The Government Sometimes Hands Out Grants To Deserving Students
Foundations Are Always A Great Place To Look As Well
Now that you have some ideas on where you can look to find a teaching scholarship, consider applying for the scholarships we are recommending below:
Alpha Kappa Alpha– A $1,000 scholarship based on merit for a student majoring in education who wants to teach.
Sigma Alpha Iota– $1,5000 for 15 students majoring in education. You must be a Sigma Alpha Iota member to apply.