Whenever someone mentions the word "scholarship", the first thing that probably pops into your head is that they are handed out based on need. This means that whoever needs a scholarship the most will get one. However, one type of scholarship that is rarely talked about is non-need-based scholarships. Yes, we do believe it is a great thing that more scholarship money and financial aid opportunities are given to those who are in need. However, just because you aren't in dire need of a scholarship doesn't mean you don't deserve one.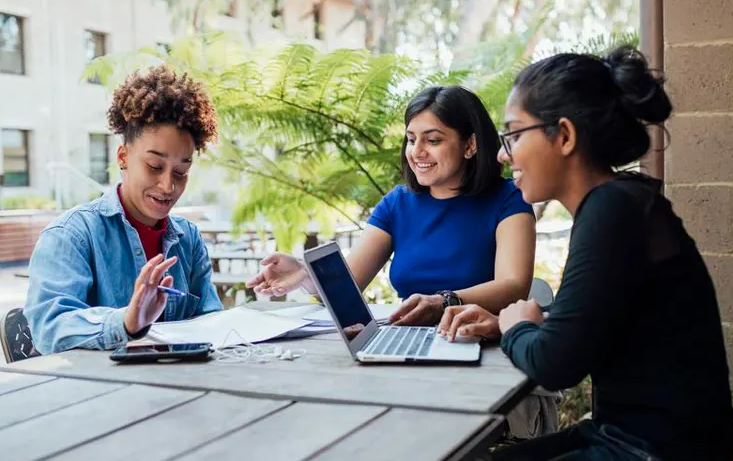 Most of the parents in this country aren't rich enough to put their kids through college. Sure, they may not need a scholarship as much as other families. However, lets say that that non need based family has a son that has worked really hard in school and graduated in the top 10% of his high school class. However, he isn't rewarded with the scholarship incentive to attend college. At the same time, another boy with mediocre grades is given that scholarship incentive because he and his family are poor and cannot afford college. Somehow that situation feels unfair to us. So, we have put this page together to help you non-need-based students out there.
(Side Note: Important to realize that the example that was given above is just a situation inflated to get our point across. In the real world, this would never happen.)
Types Of Non-Need-Based Scholarships
There are many different types of non-need-based scholarships out there to choose from. We will take up some space listing them all for you so you can have an exact plan for obtaining a college scholarship. One thing that often goes overlooked is the power of the college you get accepted into. In many states, if you are in the top 10% of the graduating class, you will automatically be taken into many colleges throughout the state. Thus, you will already be given more opportunities than some need-based peers with lower grades. Also, more prestigious colleges carry more scholarship opportunities. A perfect example of this can be found at Vanderbilt.
Another great advantage you have, if you worked hard in high school is academic-based scholarships. More bluntly, scholarships are handed out based only on your grades. Most need-based students never get to apply for these types of scholarships simply because they don't have the rates. Sure, there are exceptions to that rule, but you should use this to your advantage. Look at the following academic-based scholarships: