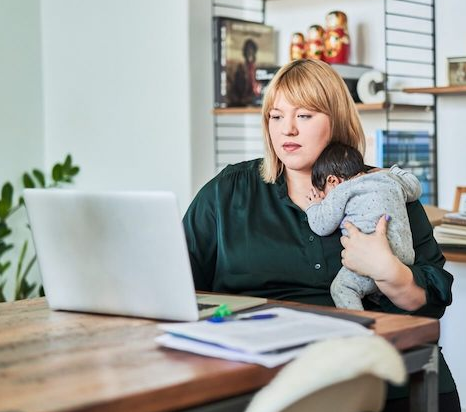 Being a mother is challenging enough without the thought of work and taking college courses. Nevertheless, there are thousands of women that do just that every year. If you are a mother enrolled in a college degree program, you should be pleased to know that there are many scholarships for moms currently available. The information below can help you secure the funding you need for school.
Types of Scholarships for Moms
There are many different types of scholarships for the moms out there in the world, so you should have multiple opportunities to pay for school. A lot of scholarships are based on financial need, and they will require that you show that you cannot pay for schooling on your own. This may be through tax returns, FAFSA information, or something along those lines. If you are the primary breadwinner for your family, there is someone out there willing to pay for you to get an education.
Some scholarships for moms are issued based on academic merit. These are primarily based on grades, buy they may also be based on a woman's participation in her community. If you are involved with extracurricular activities on top of your family and school responsibilities, you may be able to qualify for a scholarship like this. Scholarship committees like to give out money to well-rounded students who strive to do well in their degree programs. You simply have to illustrate that you are one of those students.
Popular Scholarships for Moms
A good portion of the scholarships for women in the collegiate system are meant specifically for moms. Here are a few of the most popular easy scholarships that you can apply for to pay for your schooling:
• Soroptimist Women's Opportunity Awards: The Soroptimist Women's Opportunity Awards are issued to women who provide the primary source of income for their families. Applicants must have overcome challenges to go back to school. Scholarships range from $10,000 on down, and applications must be turned in by December 1 every year.
• Possible Woman Foundation International Scholarships: These scholarships are typically issued to stay-at-home moms looking to get a college degree to improve their chances of career advancement. The awards range from $2,000 to $5,000 in value, and applications must be completed by January each year. The number of scholarships issued varies by year based on the number of applicants and the available funding at the time.